Serving Up Sustainable Seafood on Campus

Barton Seaver goes inside large-scale food service operations struggling with sustainability initiatives

Storied Fish Lands in San Francisco

Future of Fish highlights storied fish at Sustainable Seafood Week San Francisco

Seattle Industry Lab Brings Pros Together

Future of Fish convenes panels and collaborative conversations during Sustainable Seafood Week

FoF Traceability Technology Pod Responds to IUU Task Force

Our collaboration of technology companies and experts provides detailed recommendations

Meet Our Pods

An innovative approach for creating collective impact

Discovery

Surfacing insights and opportunities for market-based solutions

A fresh approach
We create business solutions to ocean challenges.
We envision a global seafood supply chain that produces legal, traceable, trustworthy fish; that rewards responsible fishing with better prices; and that fosters resource conservation.
Home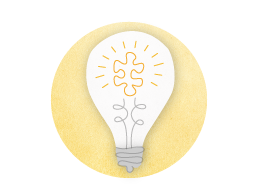 We work with entrepreneurs
and businesses whose ideas allow oceans, seacoast communities, and marine economies to thrive.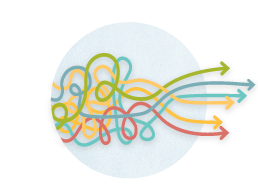 We help impact investors
and philanthropists discern how to make more strategic investments in ocean innovation.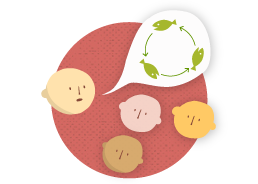 We help scale new ideas
by sharing stories of success and disruption.

The Fisheye Lens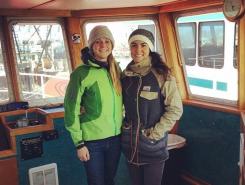 May 24, 2016
How adding data directly to packaging builds trust for an emerging storied seafood brand. After our Seattle co-design workshop, we caught in with participant Norah Eddy, co-founder of Salty Girl Seafood Company. Norah brought us up to speed on what's new for Salty Girl Seafood, and we chatted about the importance of traceability and storied fish.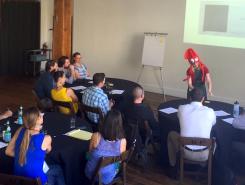 May 19, 2016
When we left off, our teams had just finished presenting ideas, building prototypes, and acting out a version of the world in which their ideas come to life. But it still felt hypothetical. The re-convening—as designed by our for-profit partner Flip Labs is when we nail down real, actionable next steps. It's here that we begin to strategize about funding, and start the critical transition from "teams" to "Pods". Let's dive in.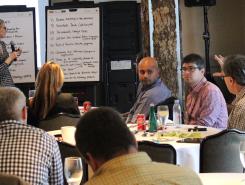 May 12, 2016
Supply chains are messy. They're made up of a whole jumble of people and places, each with their own sets of priorities, motivations, and needs. And they're always changing. From the outside, it can be difficult to decipher what's going on. In a supply chain like seafood, that murkiness means it's often impossible to follow a fish from ocean to plate. That's why we don't try to impact supply chains from the outside.